Click on the "play" button to hear the diary episode read aloud, and click on the green tab 1 to learn more about a word or phrase.
Find Du Vernet on a map.
After arriving at Rat Portage 3 , I called on Reverend Mr. Page 4 , but he was out, so I took a walk. The light over the harbour was beautiful. Later, while I was reading the newspaper in bed at Russel House 5 , Mr. Page knocked at the door. He came in and we had a chat.
Saturday, July 23:
I walked along the railroad track today, turning off right near the bridge over the gorge and the waterfall of Keewatin 6 –strong waterpower and suction of wind. I went on by road to another rapids area, left at 1 p.m. and arrived at East Selkirk 7 5:20 p.m. No one was there to meet me so I called and asked the Station agent for the road to Mr. Anderson 8 's. He replied that there was a trail through the bushes but added "I don't think it would be a very pious thing 9 for you to try it. You could not find your way. You had better follow the stage road to West Selkirk." This meant walking twice as far and crossing the river twice.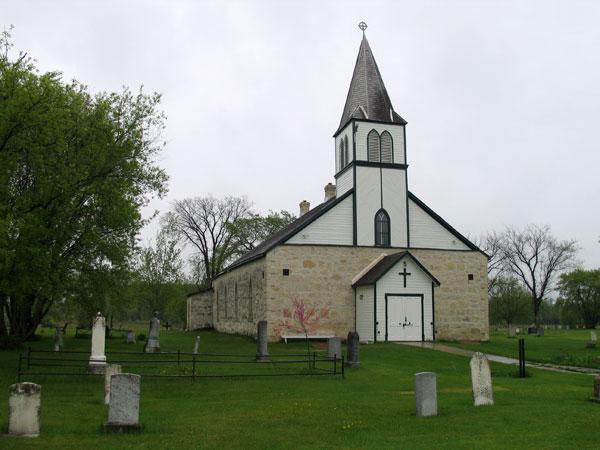 After tea at the hotel I set out to walk along the old railway bed to West Selkirk 10 , about 2 ½ miles. The Mackenzie Government intended the railroad to cross the river there; had there not been a change of government then Winnipeg would not be where it now is 11 . West Selkirk is a flourishing town at the head of navigation on the Red River, 22 miles from Winnipeg and 22 miles from the river mouth.
Over the stage road I found a narrow road between a dense growth of bushes, with roads leading off it. If it had not been for the fact that it was more worn than the rest I could easily have lost my way. The mosquitoes were thick, and my veil was of use, but it was very hot. I crossed the river by boat, a ferry with cable for carriages. I came across Mr. Anderson on the Street of Selkirk, with a mare 12 and a colt 13 . He lives 3 miles down the Red River, near the Dynevor Hospital 14 and opposite St. Peter's parsonage and Church. The Ferry belongs to the church, and on Sunday it is free to church goers. Mrs. Anderson 15 is the daughter of a teacher who taught once on the Rainy River 16 at Long Sault 17 and Hungry Hall 18 . They have four children: Cyril, age 7, John Wilberforce, 5, Macrae, 4, and a baby girl.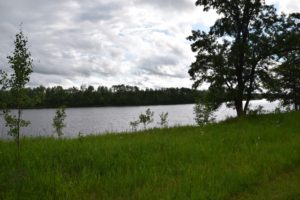 ---
---