Image:
Du Vernet's Diary Entry on Jeremiah Johnston
(detail), 1898, Paper and ink. From Frederick H. Du Vernet, "Diary of a Missionary Tour," Anglican Church of Canada General Synod Archives, M81-41.

---

READ

&

LISTEN

:



Audio Episodes of Du Vernet's Diary
---



Format
The diary is organized into 20 episodes, or stories, which you can read and listen to below. Although we have occasionally modified the wording of the diary, each episode provides a readable and chronological transcription of what Du Vernet himself wrote.
Please Note:
In his diary, Du Vernet is sometimes derogatory toward the Anishinaabeg and other Indigenous peoples, using words like "heathen." We haven't edited this language in order to remind readers of the force of colonial racism and Christian supremacy in Canadian approaches to Indigenous nations. We've written annotations about many words in the diary, including offensive ones, and we welcome feedback from readers. Click here for instructions on how to use the diary. 1
---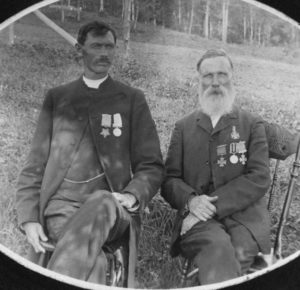 Frederick Du Vernet describes the life of Jeremiah Johnston, the Swampy Cree Anglican missionary who welcomed him to the Rainy River. Born at the Peguis reserve of St. Peter's in 1860, the same year as Frederick, Jeremiah was among the "Nile Voyageurs," Métis and Indigenous men who canoed the Nile during the Anglo-Sudan war of 1884.
---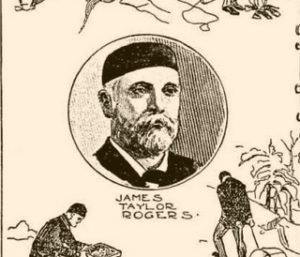 Du Vernet begins his journey, leaving Toronto by train. Onboard the train, he befriends a socialist lawyer, James Taylor Rogers, with some radical ideas about the evils of private property.
---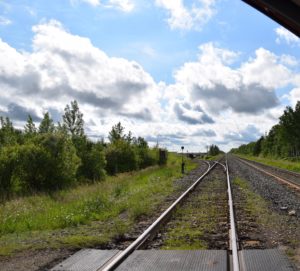 Du Vernet rides the train west, to the settler town of Rat Portage (now Kenora). He takes tea with the Indian Agent, Robert Pither, who describes the Ojibwe artifacts he dug out of a mound on the Rainy River.
---
Du Vernet boards the Keenora steamer and, in the sweltering heat, cruises south through Lake of the Woods and east along the Rainy River. Jeremiah Johnston joins him at Boucherville and the two missionaries arrive at the easternmost reserve, Little Forks, where Du Vernet meets the mosquitoes for the first time.
---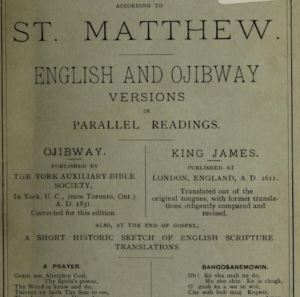 Du Vernet and Johnston lead prayers during breakfast in the Little Forks teacher's home. An older Ojibwe woman looks in on the gathering and slams the door in disgust.
---
Du Vernet and Johnston leave Little Forks and canoe west to Manitou Rapids, with Charlie as their guide. The teacher, Mr. Wood, tells the story of how the Manitou Rapids school house came to be, and describes Chief Great Hawk's strong opposition to any Christian teachings in the school.
---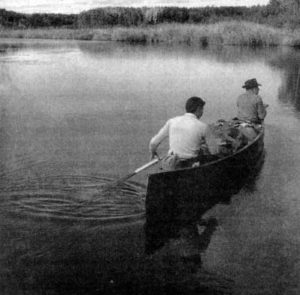 Mr. Wood tells Du Vernet his story of being a jilted groom and how he met his new bride.
---
Du Vernet rides the rapids of the Rainy River with Charlie in the bow and Jeremiah Johnston in the stern. Once clear of the rapids, Du Vernet stops near Long Sault, in hope of some much needed rest.
---
Du Vernet tells the story of how Jeremiah Johnston built the Long Sault church on the site of the house of Chief Mawedopenais, a signer of Treaty 3.
---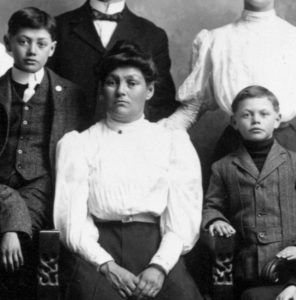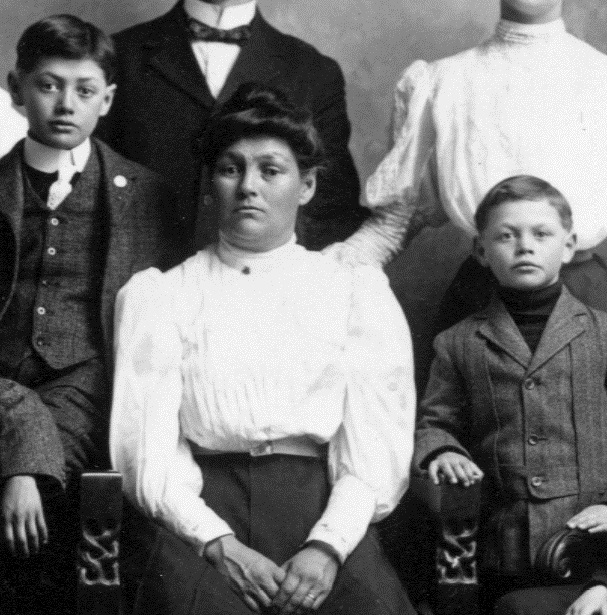 Mary Johnston regales Du Vernet with stories of her heroic rescues of a grown man and her two young daughters from drowning in deep waters.
---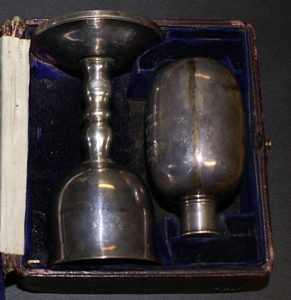 Du Vernet and Jeremiah Johnston hold morning church service for a congregation of Ojibwe and settlers, in which Du Vernet compares communion to a "treaty covenant." Frederick and Jeremiah take an afternoon walk through Long Sault, where they meet women working with beads and birch bark, and see a sweat lodge.
---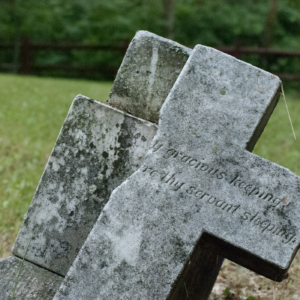 Night sets in as Du Vernet holds an evening church service. His congregation had dwindled due to competition from a dance held elsewhere in Long Sault, and whose drums kept him awake all night long.
---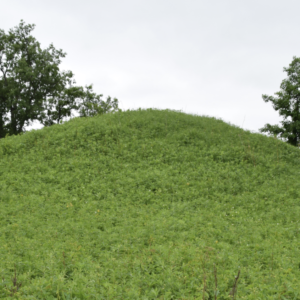 Du Vernet and Jeremiah Johnston take a walk along the riverbank. They pass by Ojibwe graves and a Christian school before hearing the sound of a tom-tom. Du Vernet follows the sound only to find an empty medicine tent, noting that many people do not appreciate his presence in Long Sault. Going on, he passes ancient burial mounds, and nearby them, newer graves.
---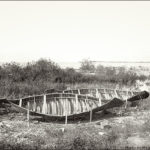 Du Vernet and Jeremiah Johnston continue their stroll along the reserve and meet a "grandfather" building a canoe, who shows some interest in Du Vernet's visit. They then move on to visit John Cochrane, a steamer pilot.
---
Returning from their walk, Du Vernet and Johnston hear "the sound of incantation" and follow it, uninvited, into a tent where an Ojibwe ceremony is taking place. Aware that his presence is not welcome, Du Vernet nonetheless remains fixated by the ceremony and intently observes as it unfolds.
---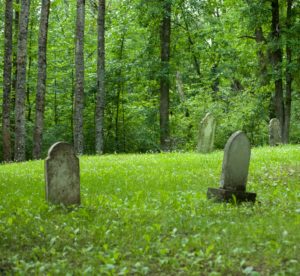 A storm sweeps across the Rainy River. As it passes, Mary Johnston tells Du Vernet a story about Kitty, a young Ojibwe woman with a fatal illness whom she met when at the Manitoba mission of Jack Head. When Kitty died, Mary Johnston insisted that she have a Christian burial.
---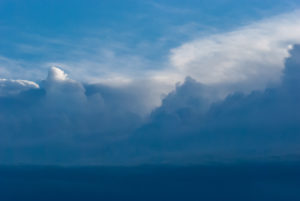 The sun comes back out the morning after the storm. Du Vernet diligently observes and photographs the beautiful day from sunrise to sunset.
---
Jeremiah Johnston tells the tragic story of Tom Overcome, an Ojibwe man who strongly opposed Christianity.
---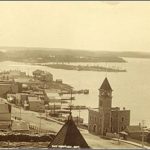 Du Vernet once more boards the Keenora, leaving Long Sault and heading west along the river and into the kaleidoscopic islands and waters of the Lake of the Woods.
---
Du Vernet returns to Rat Portage before heading west to Selkirk, near the St. Peter's reserve, the birthplace of Jeremiah Johnston.