Click on the "play" button to hear the diary episode read aloud, and click on the green tab 1 to learn more about a word or phrase.
Find Du Vernet on a map.

In front of the Church I had Mr. Johnston 2 , Mrs. Johnston 3 , Florence (age 13) Beatrice (age 11), Isabel (age 9), and Samuel, the baby boy (16 months). Mrs. Johnston is very anxious to have a picture of her boy, as he is delicate and she has already lost six children 4 .
After tea 5 , while we were just going to have prayers 6 . Mr. and Mrs. Wood 7 arrived to spend the Sunday. I gave a short Bible reading on the Light of the World, Christ and his disciples. We sang "Jesus bids us Shine 8 ."
I offered to give up my room and had a stretcher in the study. It was impossible however to sleep much, with the heat and the mosquitoes.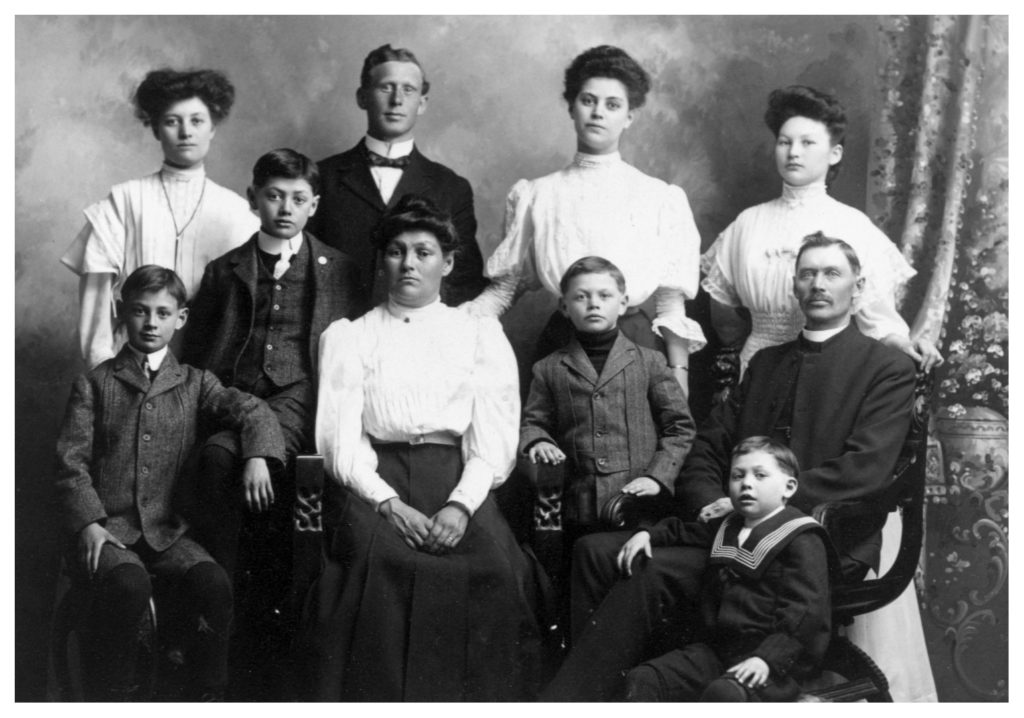 Mrs. Johnston has had some interesting experiences: She saved a man from drowning catching him by one finger when he was knocked out of their sail boat on Lake Winnipeg. While travelling by boat and camping on an island, Florence and Bee fell into deep water, but Mrs. Johnston sprang in and caught one by the hair with one hand, and caught the other by the dress between her teeth, holding on to the boat with the other hand.
[July 16th, 1898]
---
---