Mary Johnston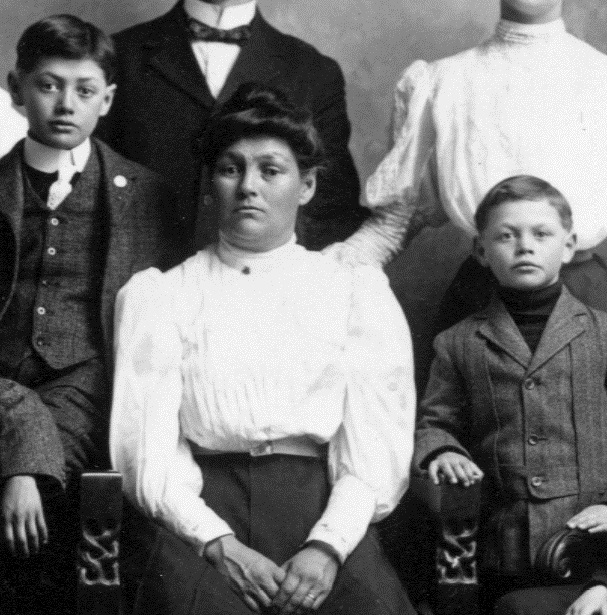 Mary Johnston was born Mary McLeod in Claudeboie, Manitoba, not far from where Jeremiah lived at St. Peter's. Her father was Scottish and her mother may have been either Cree or Ojibwe. She married Jeremiah Johnston in 1880. By 1898, Mary had given birth to ten children, only four of whom had survived: Florence, Beatrice, Isabel, and Samuel. From a later photograph, it seems they had three more boys after 1898.
Frederick and Mary must have enjoyed talking with each other, as she told him many fascinating stories, in which she presented herself as a fearless missionary in her own right. Du Vernet recorded a story of her heroic bravery not once but twice. She saved a drowning man by "catching him by one finger when he was knocked out of their sailboat on Lake Winnipeg." To top that, she saved her daughters Florence and Bee when they fell into water while sailing, catching "one by the hair with one hand [and] the other by the dress between her teeth and held to the boat with the other hand." Mary Johnston also told Du Vernet several stories of Ojibwe women torn between Christianity and Ojibwe traditions.
Worried about the health of her children, Mary was eager for Du Vernet to photograph her family. Though these photos did not survive, we do have photographs of Mary, Jeremiah, and their children from a few years later.