Click on the "play" button to hear the diary episode read aloud, and click on the green tab 1 to learn more about a word or phrase.
Find Du Vernet on a map.

Hearing a sound of incantation we went into a house. It was being used as a medicine tent 2 : A man and his wife who had lost their son two weeks ago were propitiating the evil spirit 3 that the rest of their family might be left alone. These two were sitting in one corner on the cedar twig matting which went round the house.

In the middle was an altar-like pile of clothing and bead work 4 , surmounted by thin tin dishes, like a sacrifice to pacify the deity 5 . (The sacrifice being afterwards divided among the medicine men 6 .) The three medicine men sat in a row: one was swaying forward, repeating a meaningless refrain 7 – an incantation 8 . The other two, Chief Cut-leg 9 and another, with a pipe in his mouth, would interject "A-yah":
(inflection ah——Ya-ah——Ya).
In front of the man repeating the words of the incantation was a tin rattle partly filled with shot and a pan of broth. In the middle of the floor near the door were two kettles of broth, made out of a dog which had been killed. This is called "the Dog feast 10 ." Beside this was the tom-tom 11 , a wooden cask with a tight leather head. Chief Cut-leg got his crutches and hobbled out muttering something which Mr. Johnston 12 took to mean that our presence was not desired there, but we stayed on for a little while.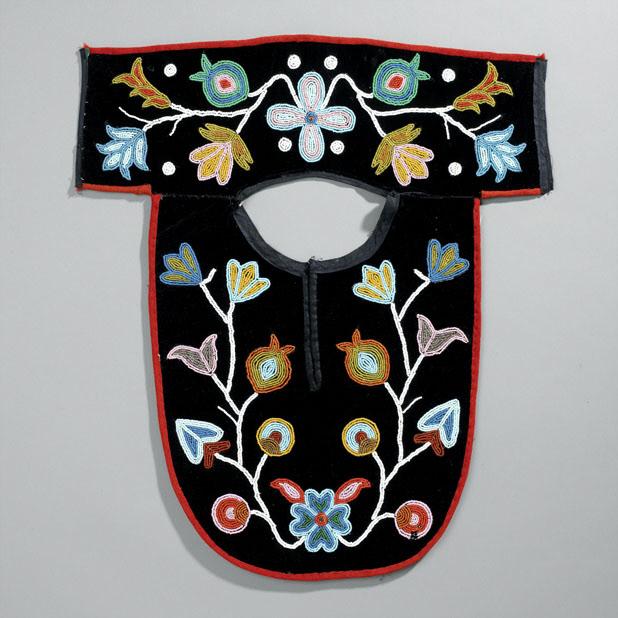 It was most interesting but very sad, this propitiation offered in ignorance 13 to a higher power. Even though it was all such a fraud 14 , the 3 medicine men getting the spoils, I stood with uncovered head and a feeling of reverence, as it was a degraded and ignorant cognition of a Superior Being in whose hands lay their destiny 15 .
Monday evening Rev. Mr. Gover 16 came. I spoke very plainly to him, since, as a teacher of the Indian School, a professed follower of Christianity and a clergyman, he had not appeared at either of the services, even the Holy Communion 17 . He has evidently mistaken his calling. A wasted life 18 . 6 years since he resigned his parish in England.
[July 18th, 1898]
---
---