Mr. Pither
Hudson's Bay Company Man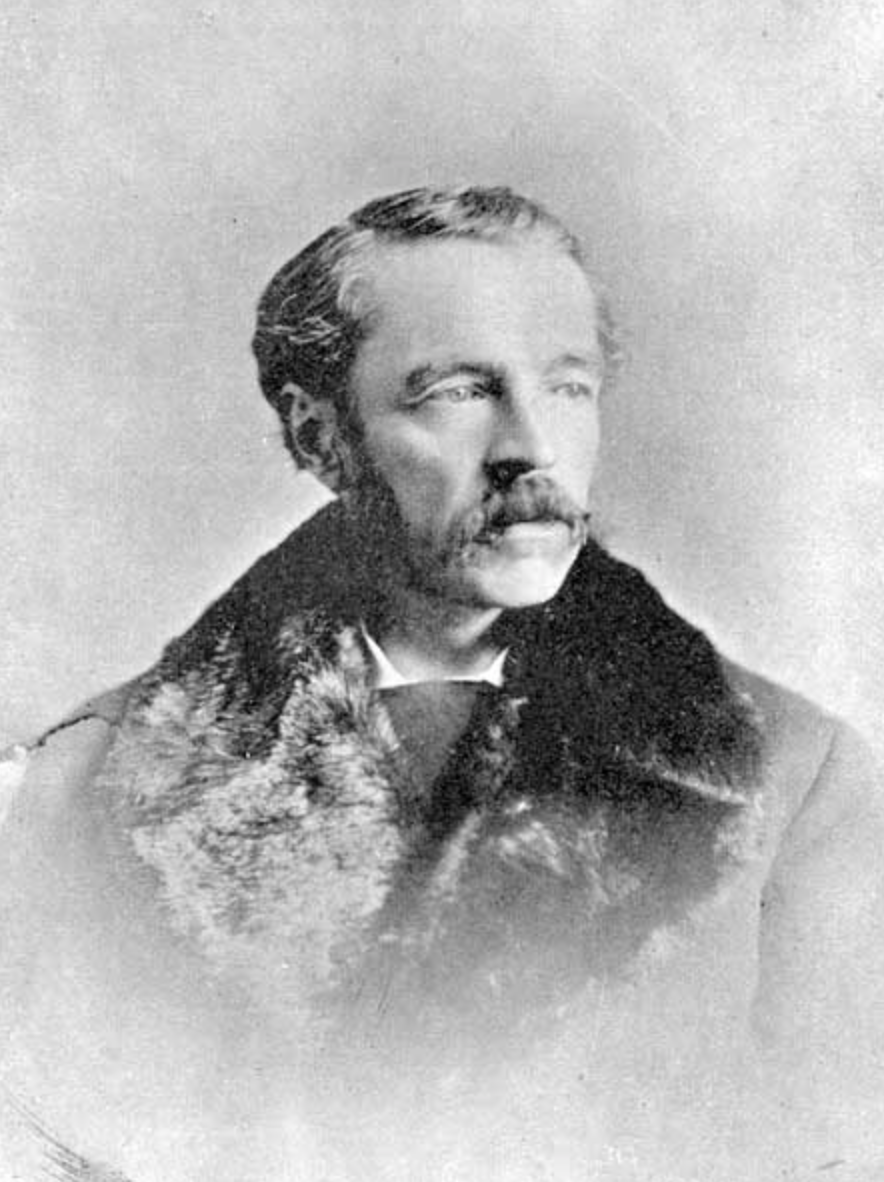 Du Vernet spent his first evening in Rat Portage (modern day Kenora) with Robert John Nicholson Pither, the Indian Agent for the area. Mr. Pither was born in Montreal in 1824. He started working for the Hudson's Bay Company in 1846, and in 1853 moved to Fort Frances. Here he was in charge of the trading post from 1853 to 1856 and 1858 to 1863.
Mr. Pither joined the Department of Indian Affairs in 1871. It was common for Hudson's Bay men to become Indian Agents – they knew the native languages that were used to conduct trading, and were already in a kind of partnership with Indigenous people. Mr. Pither, having traded with Indigenous people along the Rainy River for years, spoke Ojibwe and would have been somewhat familiar with the land. After Canada acquired the lands that had been granted to the Hudson's Bay Company, many people switched from trading with the company to administering with the government.
Department of Indian Affairs
Mr. Pither was appointed to the Department of Indian Affairs by Simon James Dawson, a government engineer and surveyor based in Red River. He and Métis assistant Nicholas Chatelaine were sent to improve relations with the Saulteaux, to negotiate a right of way for Dominion troops to travel through the Rainy River to Manitoba, and later to help implement Treaty 3. The two travelled around interpreting the treaty for tribes not present at the negotiations.
After Treaty 3, the Dominion Government acted as though the Rainy River was under its jurisdiction, and as if the Ojibwe had consented to be subject to the Indian Act. Mr. Pither became the first Indian Agent for the newly created Couchiching Agency. He was involved in the original laying out of Reserve land, and then as Indian Agent was in charge of distributing treaty payments and writing up annual reports for the Department of Indian Affairs. Mr. Pither complained frequently about the substandard agricultural supplies sent to the Couchiching Agency, and sometimes had to get supplies from his contacts at the Hudson's Bay Company to meet treaty requirements.
As Indian Agent, Pither made about $1000 a year. He transferred to the Rat Portage agency in 1888. Mr. Pither was married to an Anishinaabe woman, Sarah, who died in 1873. Pither died in 1918 and is buried in Fort Frances beside his wife.
Pither's "Property on Rainy River"
Du Vernet details how Mr. Pither showed him "stone heads of bowmans' arrows spears. Copper chisel + taken out of a mound on his property on Rainy River." This "property" was located just outside of Fort Frances, on a point of land where Rainy River meets Rainy Lake. Mr. Pither built his root cellar in a Blackduck burial mound. There are several other burial mounds on the point.
During the negotiations for Treaty 3, Anishinaabe leaders set aside the point as Reserve land. It was a camping ground where the Anishinaabeg in the area would hold annual meetings to trade, have ceremonies, and conduct inter-tribal politics. This land was eventually surveyed as "Agency IR 1" and was intended as a general reserve for all the Anishinaabe in Treaty 3 territory. Mr. Pither started building the Couchiching Indian Agency headquarters, including his own house, before the treaty was signed. He built the Agency buildings with his own money and leased them to the Department of Indian Affairs.
From 1879 to 1888, Mr. Pither and the department of Indian Affairs entered a long dispute over whether Mr. Pither could claim his Indian Agent house as a personal homestead. This culminated with the Department of Indian Affairs transferring Pither to Rat Portage. The decision against Pither was based on the understanding that the buildings were included within IR 1, and so the land they sat on belonged to Ojibwe generally and could not be settled.
However, in 1906 when Canadian National Railway expropriated a right of way through IR 1, and in 1908 when the town of Fort Frances leased the point as a civic park, the decisions were made consulting only the Ojibwe on Rainy Lake. This was despite the fact that Indian Affairs said that a surrendering of IR 1 could only be obtained after securing the approval of all the Ojibwe Bands within the Fort Frances agency. The town's lease on the area expired in 2007, and the land is still contested.
Sources
Holzkamm, Tim, & Weissberg, Leo. Agency Indian Reserve IR 1: Selection, Use and Administration. Prepared for Grand Council Treaty 3, 2000.
Fort Frances Times and Rainy Lake Herald. "Robert John Nicholson Pither." 1972. Accessed May 18, 2016. View online.